AUTO-MOBILE DETAILING

IRWIN / NORTH HUNTINGDON PA​

724-420-1453
CALL OR TEXT

​
DETAILING PACKAGES
​(pricing is based on SIZE,
but also and the condition of vehicle
, please call or text for quote)
​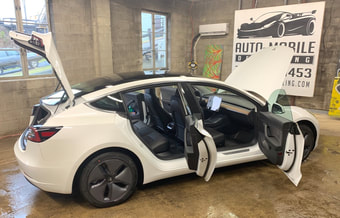 ​PACKAGE 1
$250/$275/$300/$325+
- Includes full interior and exterior services listed below, or customize to fit your needs
---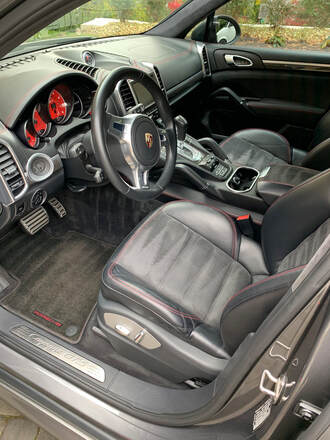 ​​
FULL INTERIOR DETAIL
$150/$175/$200/$225+
​
- Thorough vacuum of entire vehicle including hard to reach areas
- Compressed air is used to blow out cracks and crevices, hard to reach areas
- Vapor Steam Clean entire interior, safe on all surfaces
- Shampoo cloth seats and carpeted areas if necessary
- Meticulously clean every nook and cranny
- Apply UV protectant to all hard surface areas to restore shine and luster
- Leather deep cleaned and conditioned
- Fresh scent spray
- Clean windows
​(2-5+hrs)
- Add Ons: Heavy-duty cleaning, fabric/carpet protection guard, headliner cleaning, odor removal by ozone generator, pet hair removal, gum removal, and heavily soiled vehicles etc...
​
---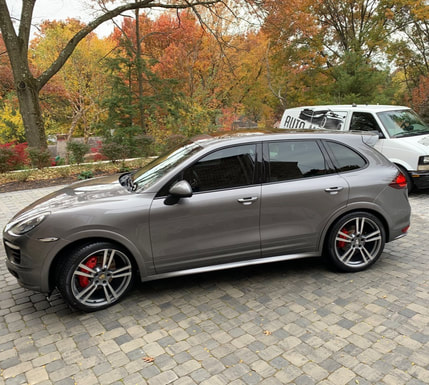 ​FULL ​EXTERIOR DETAIL$125/$150/$175/$200+
​
- Pressure washed
- Foam cannon soap applied
- Hand washed
- Air blown and hand dried
- Nano sealant applied with dual action polisher
​- Hand remove excess coating with brand new microfiber towels
- Clean windows, door jambs, wheels, and dress tires
- Add Ons: Paint Correction, Ceramic Coatings, tar removal, excessive bug removal, paint overspray, decontamination treatments, clay bar, headlight restoration, exterior trim protection, and heavily soiled wheels etc...
​PACKAGE 2 - "Selling your car?" $325/$350/$375/$400+
- Includes
Package 1
, + paint correction/polishing, and engine cleaning services, or customize to fit your needs
​
---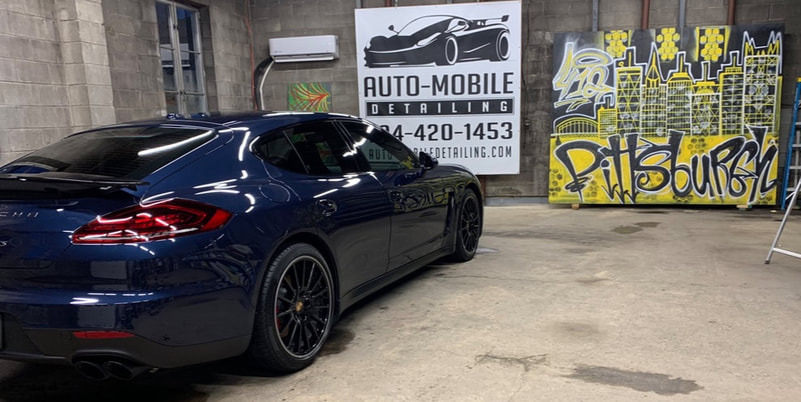 NEW
GRAPHENE CERAMIC COATINGS
​PLEASE CALL OR TEXT FOR QUOTE
​
- Available in 7 or 10 year
- Increased depth and clarity to ALL surfaces
- 10H hardness, 7-10+ years or more of protection!!!!
- Longest lasting coating yet!
- Less prone to water spotting
-​ Higher scratch resistance
​- Higher stain resistance to bugs, tar, sap, droppings, etc...
- Lower sliding angle - water evacuates @ angles less than 10-15 degrees
- Free to apply on all painted surfaces, glass, head/tail lights, chrome, trim, wheels, and even bed liners!


​
CERAMIC COATINGS
PLEASE CALL FOR QUOTE
​
Best price... same quality, permanent, 2 year coating!!
- AKA Glass coating... Unsurpassed protection and beauty, this coating permanently bonds to your existing clear coat and will not wash away or diminish over time like traditional waxes, eliminating the need to wax with a show quality shine!
- Package includes an exterior detail with paint decontamination and 1 step paint enhancement service then coating is meticulously applied
Add on: Additional Paint correction. ​​
​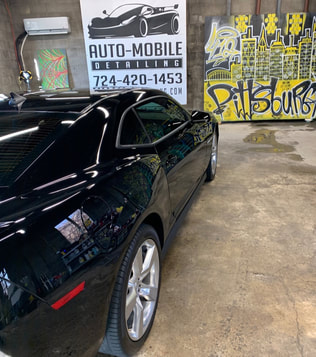 ​PAINT CORRECTION / ENHANCEMENT$75-150/HRWet sanding, compounding, and polishing
​
- Available in 1 Step, 2 step, and 3 step stages...etc
​-Removes imperfections in clear coat: scratches, oxidation, swirl marks, water spots, and imperfections removed. Restoring your vehicle to a new condition by processes of wet sanding, compounding "buffing", polishing, and protected with sealant, or ceramic coating of your choice




​
---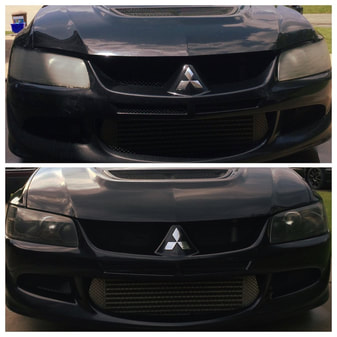 ​​​
​HEADLIGHT/TAILLIGHT RESTORATION$50 EACH
Professional headlight restoration... for dull cloudy and oxidized head and tail lights. lights get
wet sanded, compounded, polished and ceramic coated.
​
---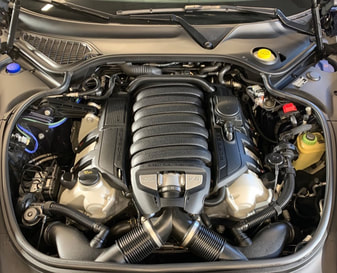 ​ENGINE BAY DETAIL
$25 & UP
- Under hood and engine bay get degreased, steam cleaned, dried, and dressed.
---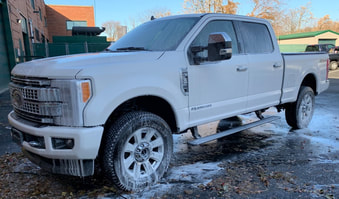 - Got lots of Vehicles?
- Business Vehicles?
- Please call for quote
---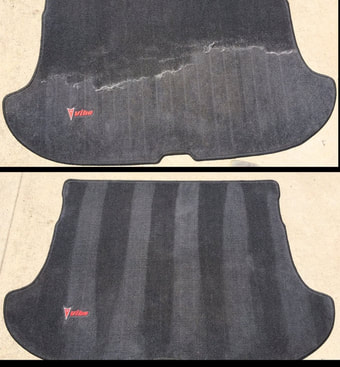 ​




​PET HAIR REMOVAL
$60/HR
​
---

​FABRIC/CARPET PROTECTION
SEATS $50 / CARPETS $50
- Protect your upholstered areas of seats and carpeted areas with fabric protection, repel stains and dirt for easy maintenance and will make your interior last longer and will maintain your investment for the years to come.
​
OZONE/DISINFECTING TREATMENTS
$75/HR
- After a full interior detail, an ozone generator is used for disinfecting and kill viruses, mold, bacteria, mildew, any foul or standing odors for good!
​
CREATE YOUR OWN PACKAGE
- Customize a detail that fit your needs and budget
- Regular maintenance after detail: easily keep your vehicle looking good year round
- All A LA CARTE Services ​
​PICK UP AND DELIVERY
NOW AVAILABLE

​Pricing can vary but generally...
-Shop Rates $75-250/hr
-Specialty Services $75-300/hr AKA ceramic coatings and paint correction


​
​* Prices depend on size and condition of vehicle, please call for quotes, official price to be determined on arrival
* Pick-up and delivery services are $1/min both ways
* Emergency, same day, or weekend only appointments are charged +50%